Windows 10 clean install after free upgrade
Windows 10 clean install after free upgrade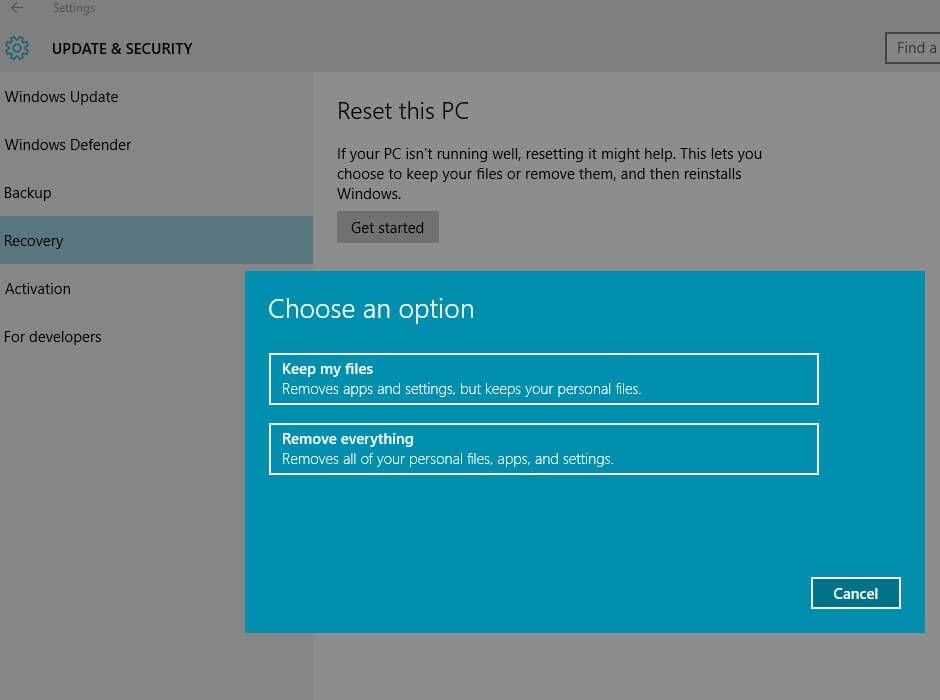 Windows 10 clean install after free upgrade from Windows 7 or Windows 8, without booting from dvd or usb drive. There is no need for "crack, loader" or other similar illegal operation. We have the opportunity to use recovery as a perfect solution and legal.
So…
If you use this method you will have a clean installation of Windows 10, but you can not downgrade to previous operating system, Windows activation status will be the same.
-Click in the new Start Menu of Windows 10 or click seach icon in the taskbar,
-Type Recovery, press enter,
-Click the link "If you're having problems with your PC, go to Settings and try resetting it"
-Under Reset this PC click Get Started,
-You can choose Keep my files, but i sugest Remove everything for a clean Windows 10.
-If you have 2 or more partitions it is your opportunity to choose if you want to delete only the partition on wich windows is installed.
-In the next step i prefer to "Only delete my files" to save time because another option can take 4 hours or more time to finish installation.