Health apps for iPhone,iPad and other iOS devices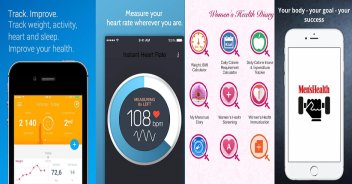 Health apps for iPhone and other iOS devices are apps wich helps users feel better, and to help them improve their health.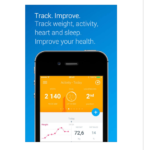 Health Mate & Steps tracker– is one of the health apps for iPhone developed by Withings.
The app helps users to monitor the daily activities. In fact this app monitors movements and heart rate.
Website: withings.com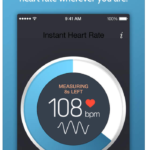 Instant Heart Rate: Heart Rate & Pulse Monitor– by Azumio Inc.
 A health app for iPhone, but also other iOS devices. Use this app to find heart rate through pulse monitoring  in seconds.
Website: azumio.com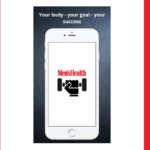 Men's Health Fitness Trainer– by Rodale-Motor-Presse GmbH & Co. KG.
In this case, your personal fitnes trainer is the app in your SmartPhone.
It is an app that you motivates you to like the race and muscle exercise.
Website: menshealth-personaltrainer.com