How to reset Windows Phone 8.x – Tutorial with screenshots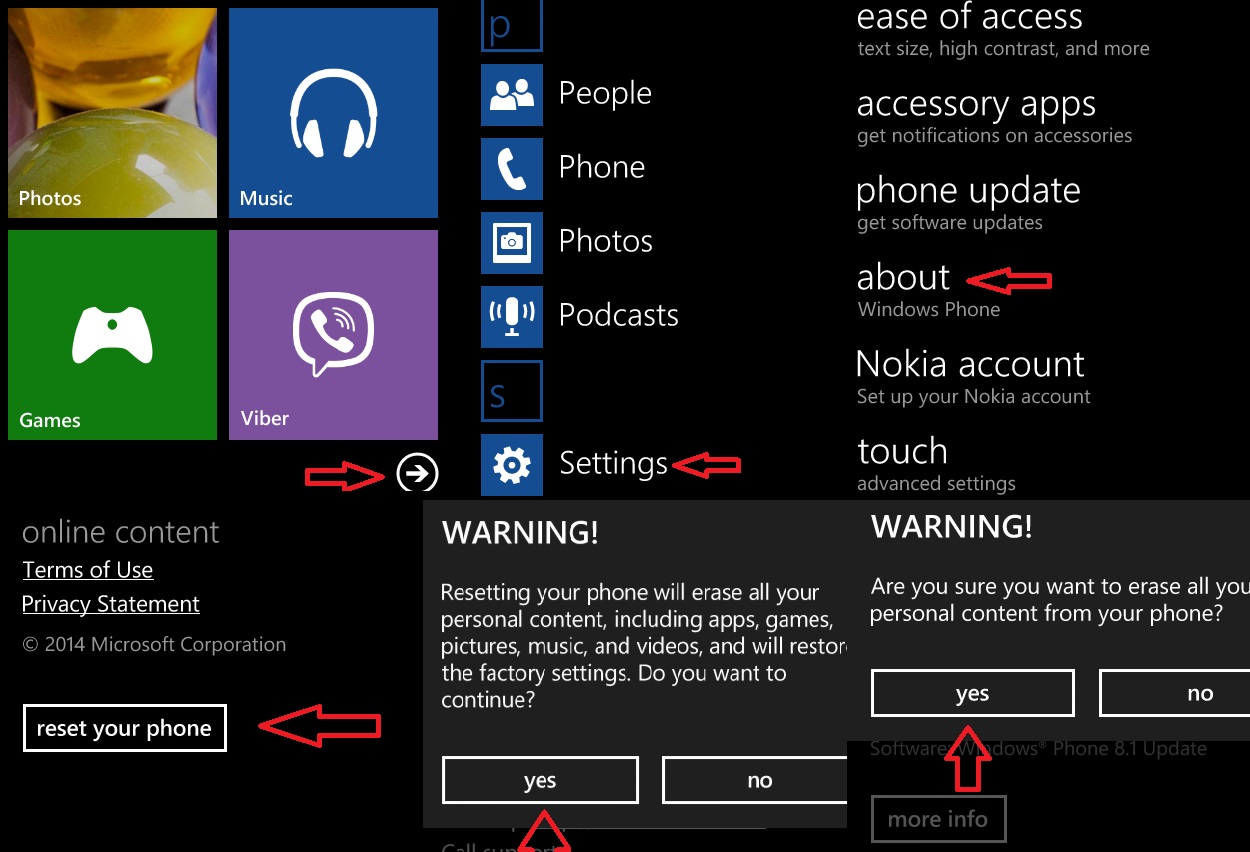 There are several methods to reset Windows Phone 8.x  device however we are starting from the simplest.
To reset a Windows Phone 8.x directly from installed OS:
Unlock your phone. Make sure that your battery is charged sufficiently because the reset procedure will take several minutes, in some cases longer than 20 minutes.
Swipe left and open "settings" menu.
Swipe down and open "about".
Tap "reset your phone". You will be asked if you want to "Erase SD card too". Make your choice then tap "yes".
You will be asked if  "Are you sure you want to erase all your personal content from your phone".
Just tap "yes". Windows phone 8.x reset will begin. Also you will see a "Goodbye" message.
We also have posted some screenshots below about the reset procedure.