Protect your privacy on Android device and prevent theft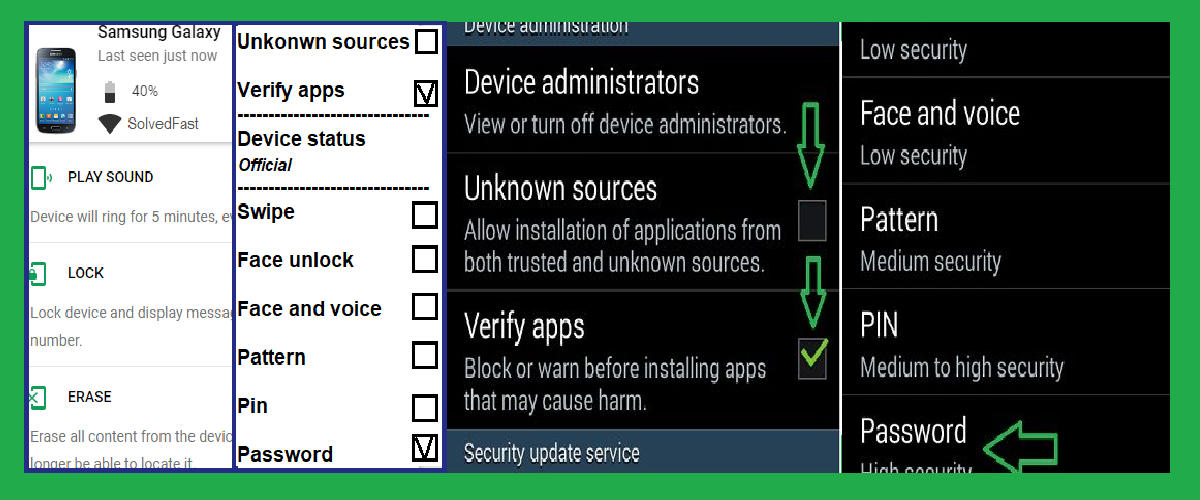 Privacy and theft of personal equipment is the most discussed issue especially after the evolution of mobile phones. On the Android platform this problem can be easily prevented.
To protect privacy on Android device you need to follow some rules.
Use only official Android firmware, avoid rooted firmware.
Don't download apps from third party sources. Leave two options Verify Apps and Unknown Sources untouched (default settings for Unknown sources: box unchecked, default settings for Verify apps: box checked). If you can't download an app due to country restrictions check this link.
In Screen lock option choose Password instead of Swipe or Patern.
Connect your Google account with your phone number, use Two Factor Authentication for sign in.
When you are downloading an app from Google Play check for the permissions that app requires. For example, if an app is used for network scann and the same app requires permission for Camera, cancel its installation. However, Google has long begun to remove suspicious apps.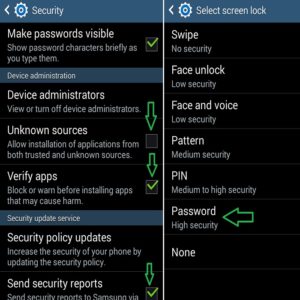 To prevent theft of an Android device, use Google's service for this purpose or the service provided by the Smartphone manufacturer.
First, enable Location and leave always enabled.
Confugure app to run update only in wireless connection mode.
Allow Data Mobile to be always ON.
In Screen lock option choose Password instead of Swipe or Patern.
Now simply turn on an experiment, take your smartphone away a few dozen meters away from you. Get another device and using the same Google Account, check if everything is working through Google's Find my phone.