Windows 10 Preview error code 0xc0000428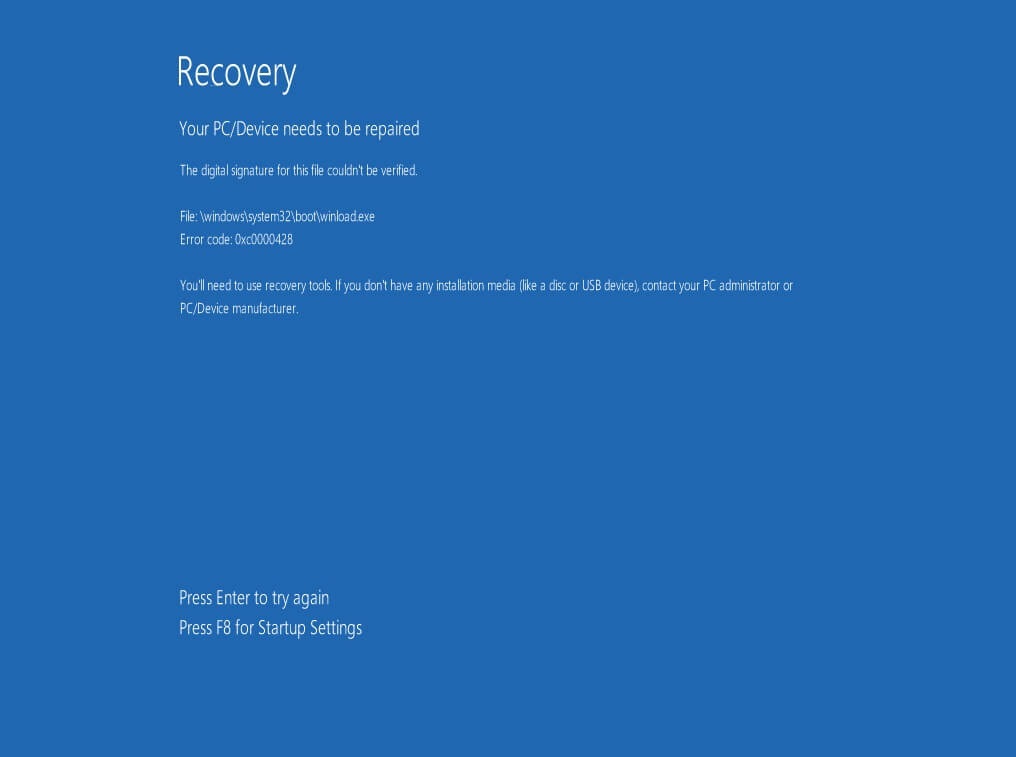 Recovery Your PC/Device needs to be repaired the digital signature for this file couldn't be verifiedFile:windowssystem32bootwinload.exe Error code:0xc0000428.
The Windows error code 0xc0000428 is displayed because Windows 10 Technical Preview has expired in April 15, 2015.
Those who want to install Windows 10 Technical Preview in a virtual machine have to change the computer date  in host OS, or in bios settings if you want to install it on your computer (real machine).
Windows 10 error code 0xc0000428.
File:windowssystem32bootwinload.exe Error code: 0xc0000428. This error usually occurs when you install Windows 10 technical preview. Maybe it occurs also in the final version, (I'm not sure about this).
If you need Windows 10, the address must be the microsoft link. But, avoid  the websites that display a "free, cracked, or activated windows 10" in search engines.
The download of the Windows 10 is free . You can find it with the help of a search engine, but you should ignore the results "Technical Preview" or the results before July 29 2015.
Windows 10 Insider Preview download link.
Manually download and install Windows 10, download and install manually iso image through microsft download tool.