Windows Movie Maker 2018 v10 free and paid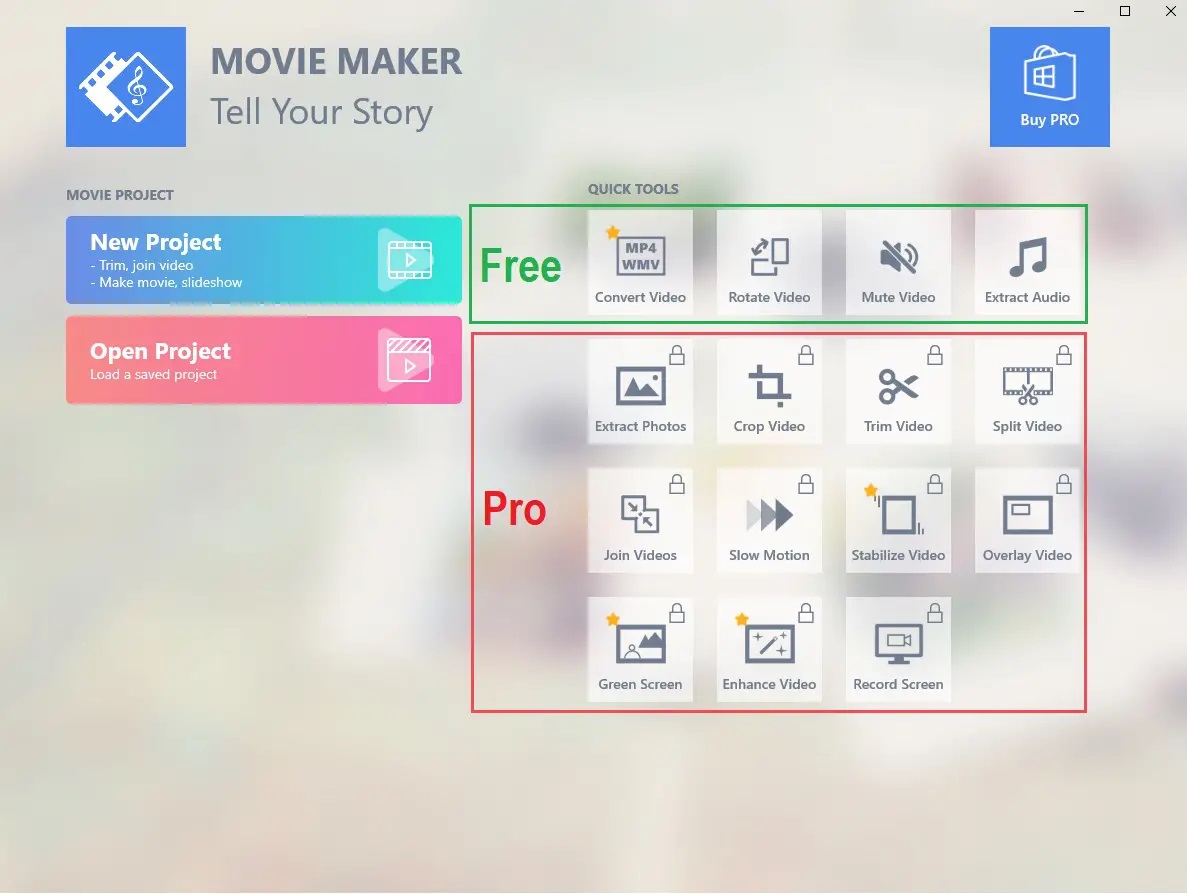 Here is a short description with download link for Windows Movie Maker 10 (2018, 2019) free and paid version.
Windows Movie Maker 10 was released in 2018. This app has some special features. But not all functions can be used for free.
Windows Movie Maker 10 free features:
Convert Video
Mute Video
Rotate Video
Extract Audio
Windows Movie Maker 10 Pro features:
Extract Photos
Split Video
Trim Video
Crop Video
Slow Motion
Stabilize Video
Overkay Video
Grenn Screen
Enhance Video
Record Screen
What makes Windows Movie Maker 10 special.
Windows Movie Maker is an application that has existed a long time ago. Users who have been adapted to this app will find it easier to continue using the same app. There are some features that are offered for free. Some of these free features such as Video Converter are quite often required.
But is there something that makes this application inappropriate.
Most features can only be used with the Pro version, though most app developers do this. It can also be used only on PCs with minimum Windows 10 version 16299.0 installed or higher.