To boot Computer from an specific drive such as CD, DVD, USB or Network, entering BIOS setup is required.
However, not all manufacturers have the same Bios setup method for boot priority. For this reason we will display 4 different manufacturers, so things will be clearer.
First try to open Boot menu without entering Bios. Use these keys HP=F9, Dell and the most other models=F12, Asus=F8, IBM=Esc.
First example with American Megatrends Bios in a MSI Computer.
American Megatrends is used by many manufacturers, we have taken as an example a MSI computer.
Press Del to enter Bios Setup (in some cases Bios key is different, depending on Bios version or Computer model: Esc, F2, F1 etc ).
Go to Advanced Bios Features, press Enter.
In Boot Sequence press Enter.
Also, in 1st Boot Device press Enter.
Select your first boot device, press Enter, F10 to save changes, press Enter again.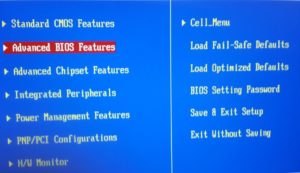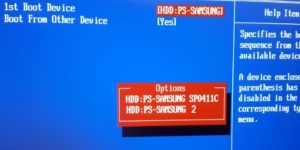 Second Example with an Dell Latitude E6410, Bios version A16.
This model allows configuration through the mouse.
Press F2 to enter Bios.
Under General press Boot Sequence.
In Boot Sequence check the device you want to boot your PC.
At the right side, place in the top of list your first chosen boot media.
Click Apply then Exit.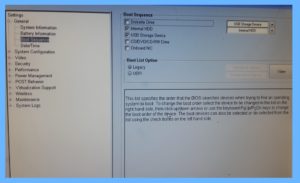 Third example with an HP Pavilion DV5.
Unlike other models, to enter the bios in HP you have to press F10. Also in most models of this manufacturer, after each change in Bios the F10 button must be pressed.
Enter Bios by pressing F10.
Go to System Configuration, Boot Options then press Enter.
Go to Boot Order, press Enter.
To change boot priority press F5 or F6 key.
Press F10 to save changes.