Reusing the same Windows 10 digital license after OS reinstallation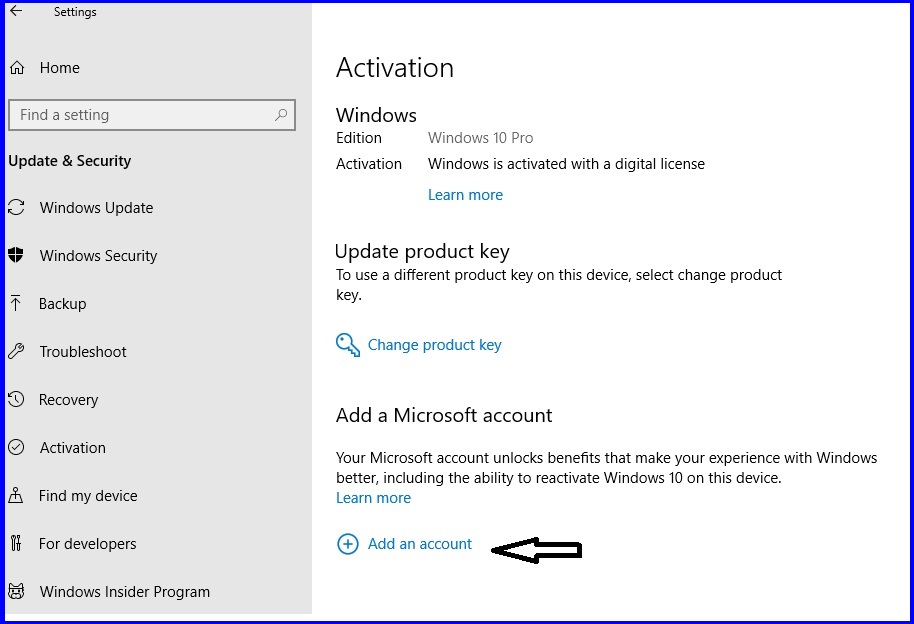 Of course you can use the same Windows 10 digital license after resetting the computer. You can also use the same license after reinstalling via CD / DVD, USB installation media or after replacing the hard disk.
If you are using the "Reset this PC" method then you will not have the problem activating Windows 10 digital license in your machine. This method is mostly recommended, except when there are problems with the hardware. With the reset method your computer will be activated on the first internet connection.
But if you are reinstalling your PC through an external installation media such as CD/DVD or USB then you have to follow some crucial rules.
In this case, you must activate your Microsoft Account before fully deleting your current operating system.
Activating the MS Account enables you to activate your digital license even if you make hardware changes.
First, add Microsoft account before reinstalling the new OS:
Click Settings.
Click Update and Security.
Click Activation.
Click Add an Account. (see the image above)
And, after you reinstall Windows 10 in your Computer, follow these steps:
Remember, if you simply reset your PC, the Windows 10 digital license will be reactivated automatically. Also if you are installing it through an external media you need to choose the same edition as the previous OS.
Connect your pc to internet.
Add same Microsoft account in PC settings.
Click Activate Windows now.
Click Troubleshoot If Windows is not activated in the first attempt.
Click I changed hardware in this device recently.
If you are ok, you will see "Windows is activated with a digital license linked to your Microsoft account." the same as in the image below.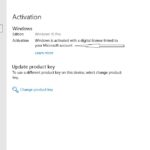 Windows will be successfully activated. If something goes wrong then i sugest you to read this article so that you understand in which cases you can use a digital license, and in what cases there are restrictions.